Yoga had become a part of our life since few years. We enjoy doing yoga everyday as a part of our routine. Yoga's incorporation of meditation and breathing can help improve a person's mental well-being. Regular yoga practice creates mental clarity and calmness, increases body awareness, relieves chronic stress patterns, relaxes the mind, centers attention, and sharpens concentration.
During your stay you are welcome to join us in our
daily morning yoga sessions at around 6am. Such a
blissful way to start the day before tucking in to
Jency's delicious breakfast.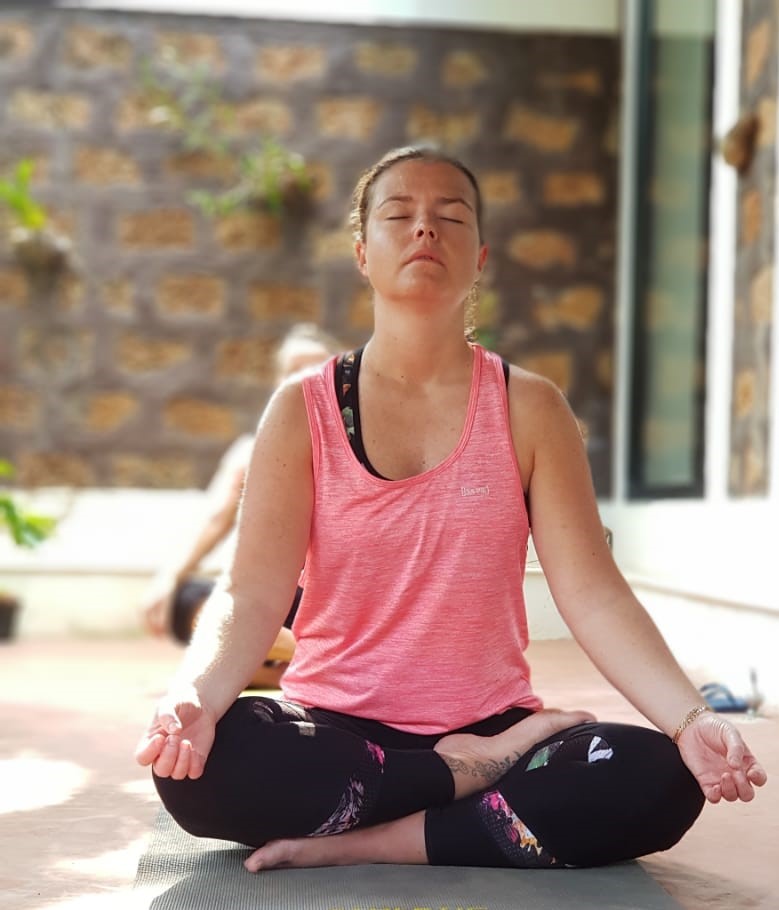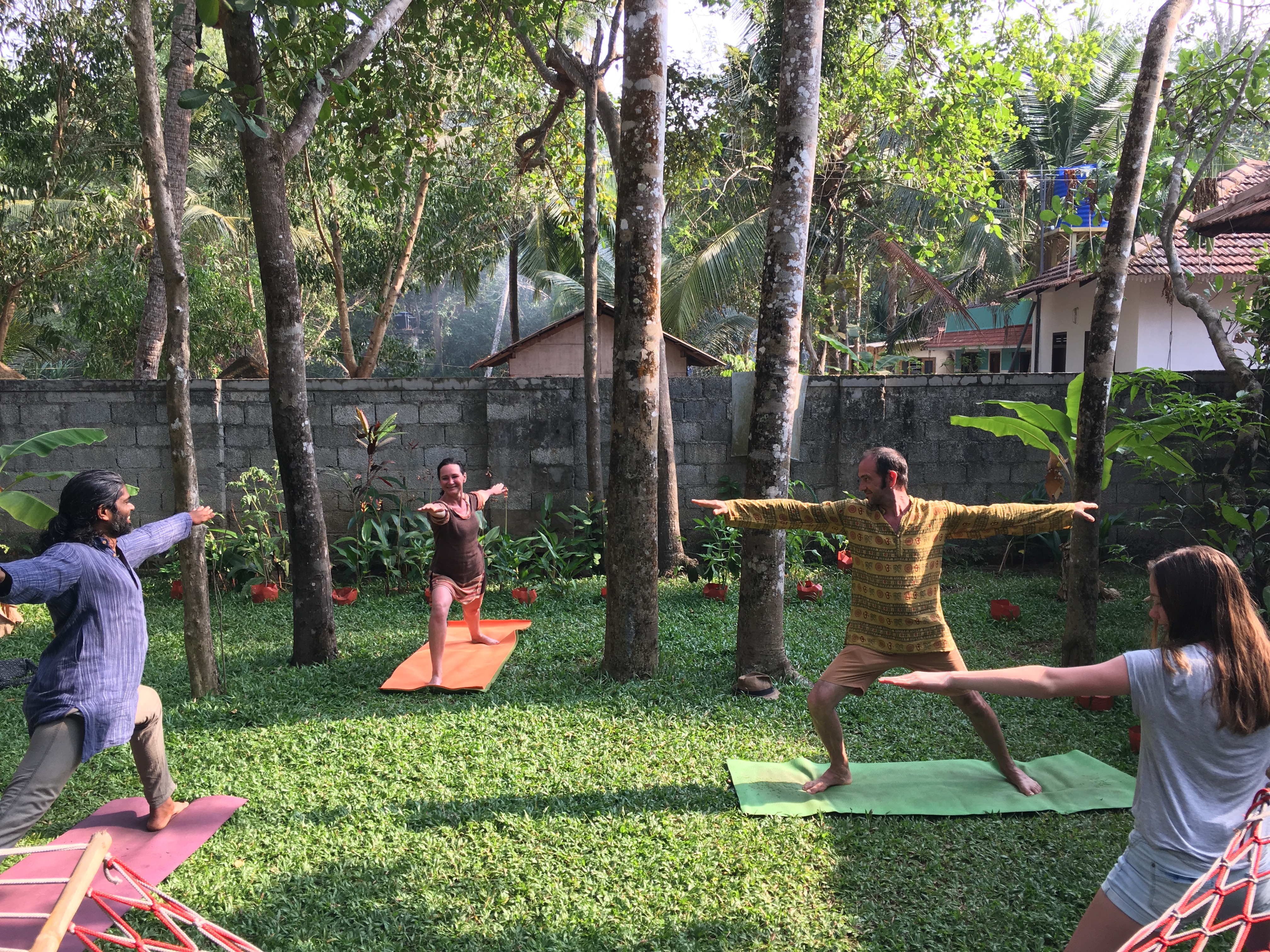 Outdoor Yoga lessons
can be arranged at very reasonable prices.
Adding a few yoga poses to your daily routine can make you an emotionally stronger and happier person. A recent study has shown that practicing regular yoga and meditation results in higher serotonin levels (the happiness hormone). Just 15 minutes of yoga a day can change your brain chemistry and improve your mood.