While away from home, one of the most important things for the
holidaymaker is trying the hygienic, most deliciously made local cuisine. Jency is always exited to cook a large variety of healthy dishes in her kitchen at Marari Dreamz. She has a remarkable talent for mixing the right amount of Kerala spices on the right dishes. Her fresh locally caught Tuna Biriyani is legendary. We are proud that many people return to stay at Marari Dreamz just to taste her amazing food again. Jency loves to chat about food with her guests and you
are most welcome to come into our kitchen to see your fresh food being prepared. Breakfast is included in the cost of the room and dinner is only 300/500 Indian rupees for each meal per person depending on the dishes you eat.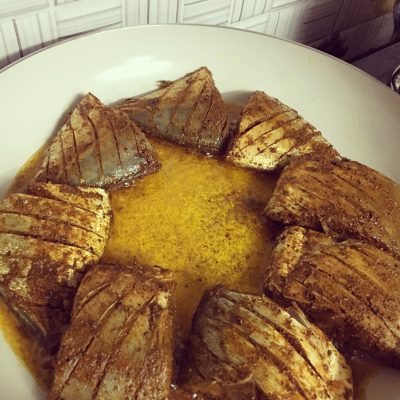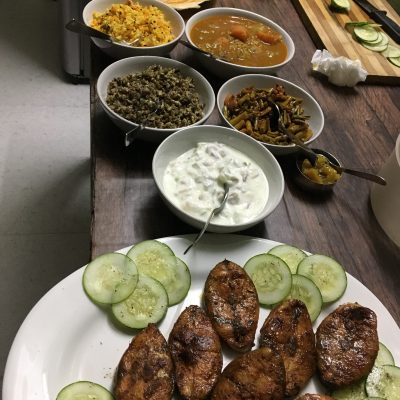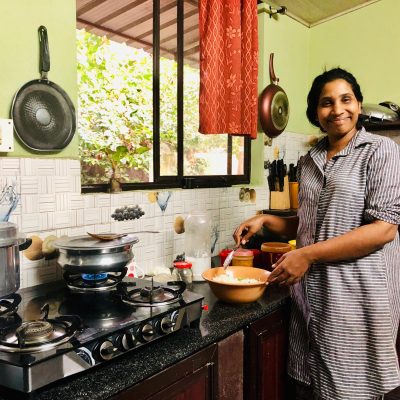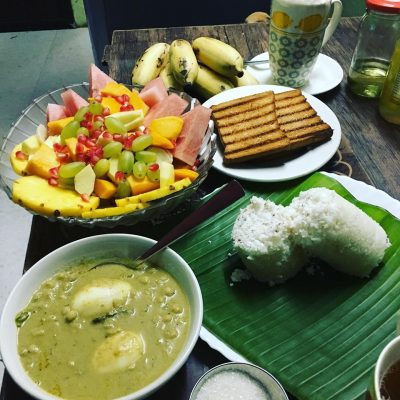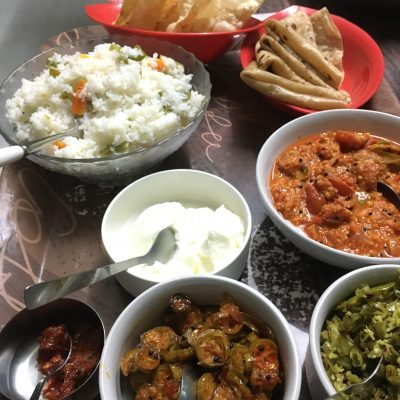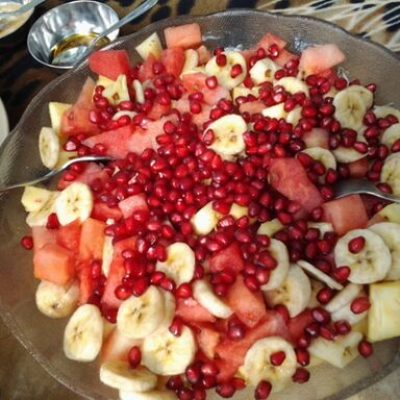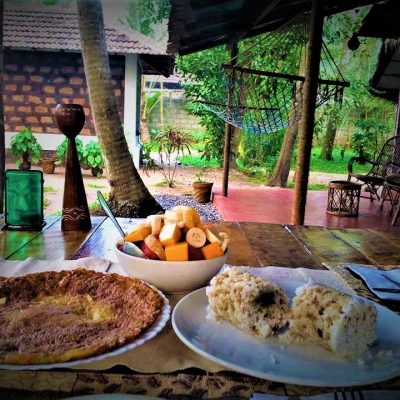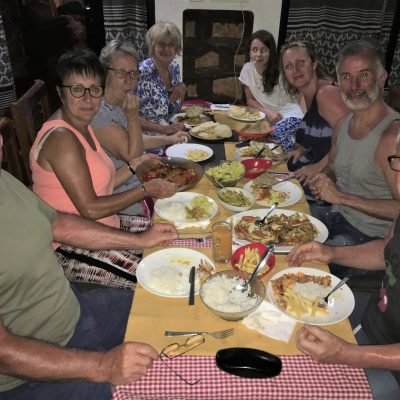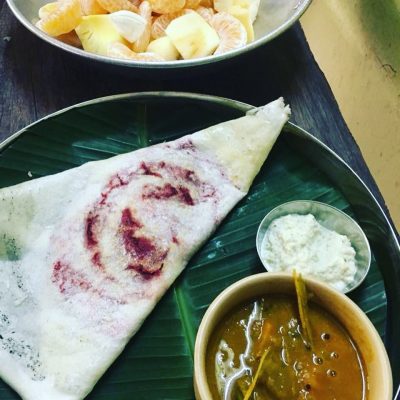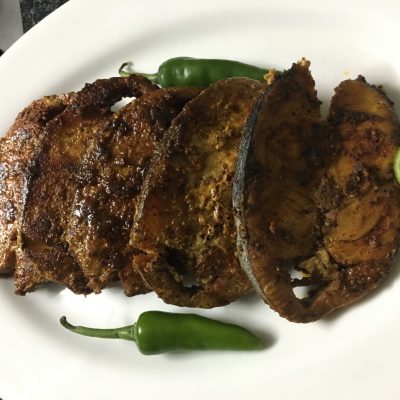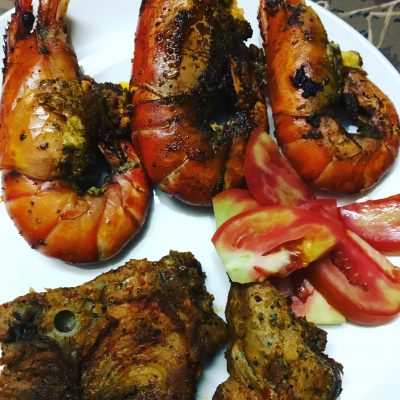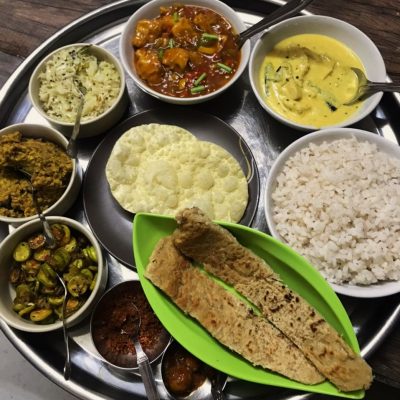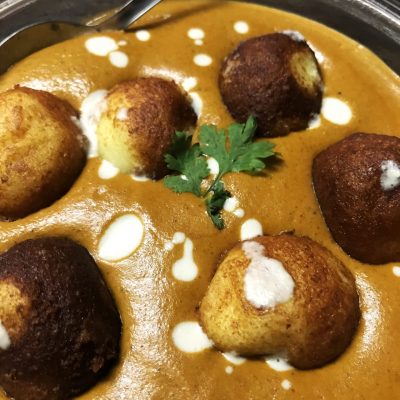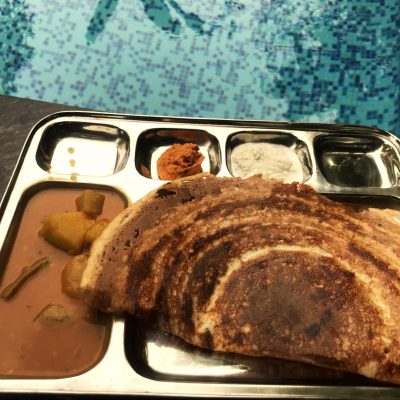 This was our first trip to Kerela and we chose Marari Dreamz after reading a number of excellent reviews. We stayed for a total of 16 days and we had the most fabulous time. Firstly the hosts. Allwyn, Jency and Shanku (the dog) are the most accommodating, helpful and welcoming hosts you could hope for. Nothing is too much trouble, they have developed the perfect balance of being available to help when needed without intruding on your holiday. They are incredibly friendly with a great sense of humour. Secondly, the food. Breakfast is included and is delicious. You get a great variety, eggs, pancakes and fresh fruit. And this is just on one day! Dinner is optional and you just let them know in the morning if you wish to eat with them that evening. Every evening meal we had was fantastic and varied. We had different types of bread, various rice dishes, prawn curry, chicken biriyani, dahl, tuna and other fish. Each meal was accompanied with 3-4 side dishes, poppadoms and chutney. We had some things we have never tasted before such as shark and snake gourd. Each dish was very tasty and everything was homemade by Jency. Thirdly the accommodation. We stayed in the Cashew Villa and it is a very spacious room with a large verandah, hammocks and seating areas. There is a separate outside bathroom where you can shower under the stars or sun. Great idea!!! Housekeeping was daily and very good. Fourthly, location. Marari is a village spread over quite a large area and is unspoilt by tourists. The beach is a five minute walk away and is a gloriously long stretch of golden sand. The nearest town, Alleppey, is a 20 minute tuk tuk drive (300 rps) away and is a vibrant place again not full of tourists. All in all a wonderful area to explore and get away from it all. We are busy planning our next trip back and will definitely be staying here again.